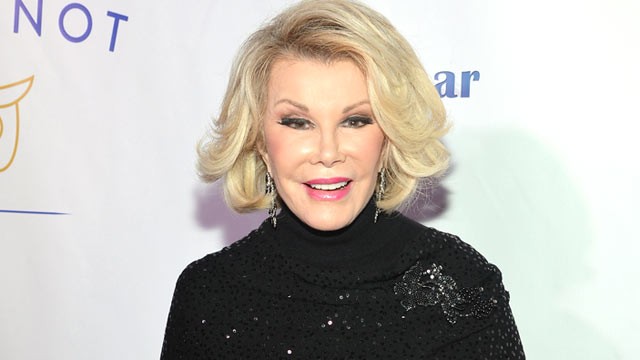 Fashion Police will Continue without Joan Rivers, E! Network Says. Rancic told ABC News that Rivers' death was "the shock of a lifetime" and that her daughter Melissa, an executive producer of the show, would be instrumental in deciding if the show would continue.
According to the Network, Fashion Police will return in 2015 with Golden Globes coverage on Monday, January 12.
Joan Rivers died on Sept. 4 at the age of 81. The comedy legend, alongside Kelly Osbourne, Giuliana Rancic and George Kotsiopoulos, made "Fashion Police" a red-carpet staple, with their biting, yet funny comments on the attire chosen by Hollywood's elite for big-time award shows.