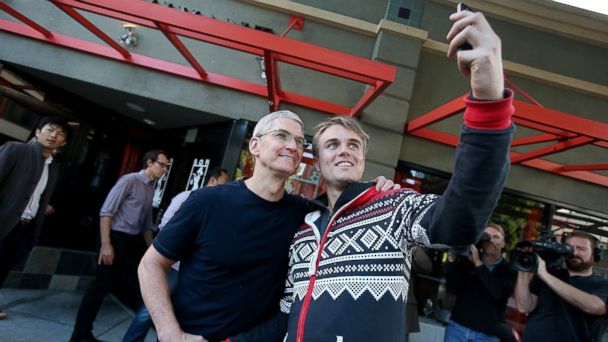 Justin Sullivan/Getty Images
The Apple CEO, Tim Cook, surprised iPhone enthusiasts who lined up outside an Apple store today in Palo Alto, California, waiting to buy the new iPhone 6 and iPhone 6 Plus.
Cook posed for selfies with Apple enthusiasts and cheered alongside them when it came time to open the doors at 8 a.m.
The phones, which were unveiled at a Sept. 9 media event in Cupertino, California, are already shaping up to be one of Apple's biggest successes to date. Pre-orders for the smartphones have broken all previous benchmarks, according to the tech giant.
Cook has called the plus-sized devices the best phones Apple has ever produced.