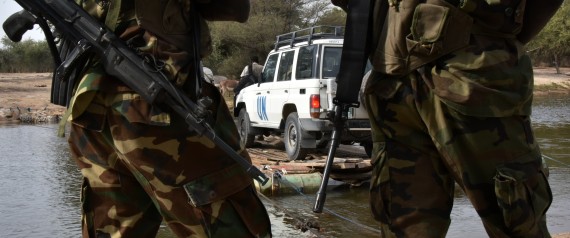 Boko Haram , the Islamic extremists attacked Maiduguri today from four fronts, but met a stiff opposition from government forces. The militants killed at least 12 people as government forces repelled the multiple attacks by the group in Maiduguri city, capital of Borno state.
About 37 other people who sustained injuries in the attacks are being treated at the State Specialist Hospital in Maiduguri
The attacks have caused panic in Borno state, particularly in Maiduguri and the surrounding communities. Major roads have been cordoned off by security operatives and residents were advised to stay indoors.
Meanwhile, in a separate attack, a suspected Boko Haram suicide bomber killed himself and eight others at the home of politician Sabo Garbu in Potiskum, in neighboring Yobe state during a PDP meeting.